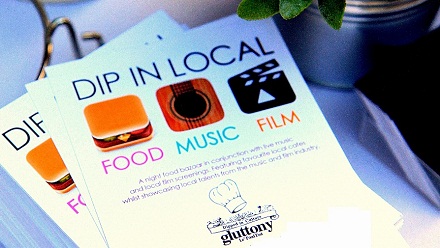 For an event not to be missed, pamper yourself to a night of food, music and film after the Slipper Race at the National Museum of Singapore on 22 Feb 14 till 11pm!
It is a carnival, Pasar Malam, flea market, food hawker centre, all rolled into one big cultural festival.
Le Gluttony takes pride in celebrating local culture and features entrepreneurs, arts talents through films and music showcases. Their purpose is to act as a breakthrough opportunity for the Singapore underdog scene.
Come on down and join in the fun!
For more information, please visit www.legluttony.com or www.facebook.com/legluttony