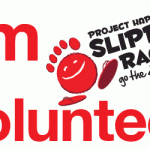 We're now planning for PHF Slipper Race 2015 to be held on 14 November 2015! If you would like to join us, fill up the form below and we'll get in touch...
Project Happy Feet organised an 'Open House' on 4 July 2015 to share more about the organisation and its work with volunteers who had previously been...
Thank you for choosing to volunteer with Project Happy Feet! To help us understand you better, and to find a fit to your interests, please complete this form as...