Singapore, 13 November 2011 – The first-ever Project Happy Feet Slipper Race was a resounding success with more than 1,800 people turning up in slippers and going the distance!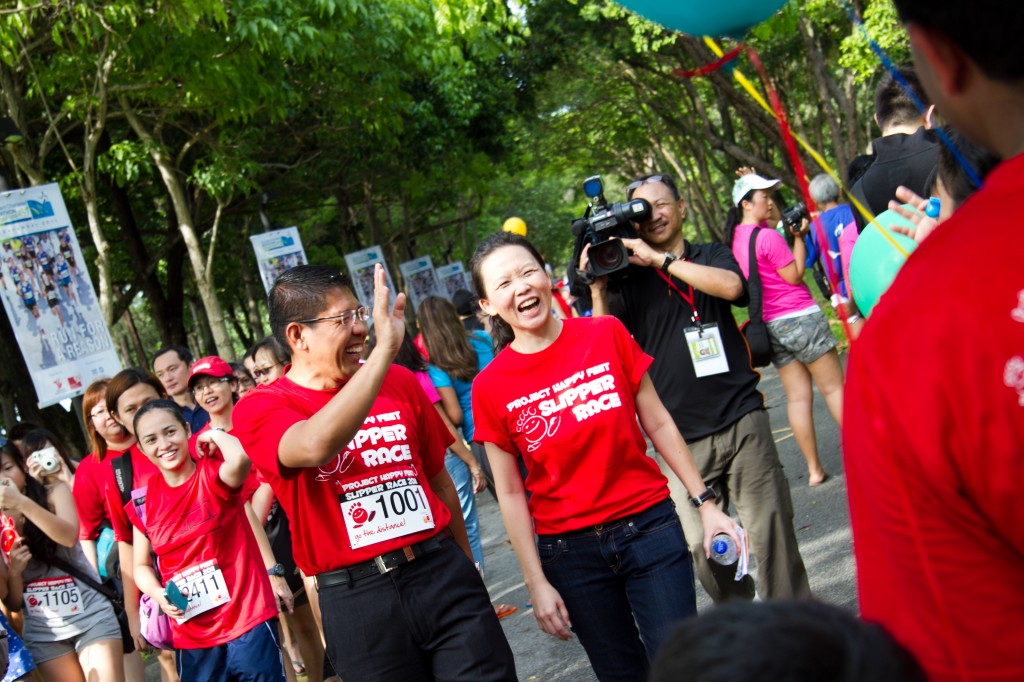 Guest-of-honour Dr Maliki Osman, Mayor of South East District and Senior Parliamentary Secretary for Defence and National Development, also turned up in slippers and joined the racers for the non-competitive 3km walk after flagging them off.
The inaugural event was organised by volunteers from Project Happy Feet, with much help from sponsors who contributed in cash and in kind. More than 250 volunteers comprising individuals, schools, and volunteers from SG Cares were on-site to ensure walkers had a great time.
Of the registered participants, apart from individual sign-ups, there was also large numbers of groups from schools, community groups and corporate organisations. Staff members of Standarded Chartered Bank not only took it upon themselves to rally for greater participation, they also sponsored kids from Metta School and Singapore Children's Society, so these kids get to walk in slippers and soak up the atmosphere too.
Similarly, staff members of KPMG Services and Young NTUC also formed one of the largest corporate contingents and turned up in numbers to support the race. For all their efforts, the Standard Chartered Bank, KPMG Services and Young NTUC were given the 'Corporate Participation Award', an award given out to corporate organisations that support their employees in doing good.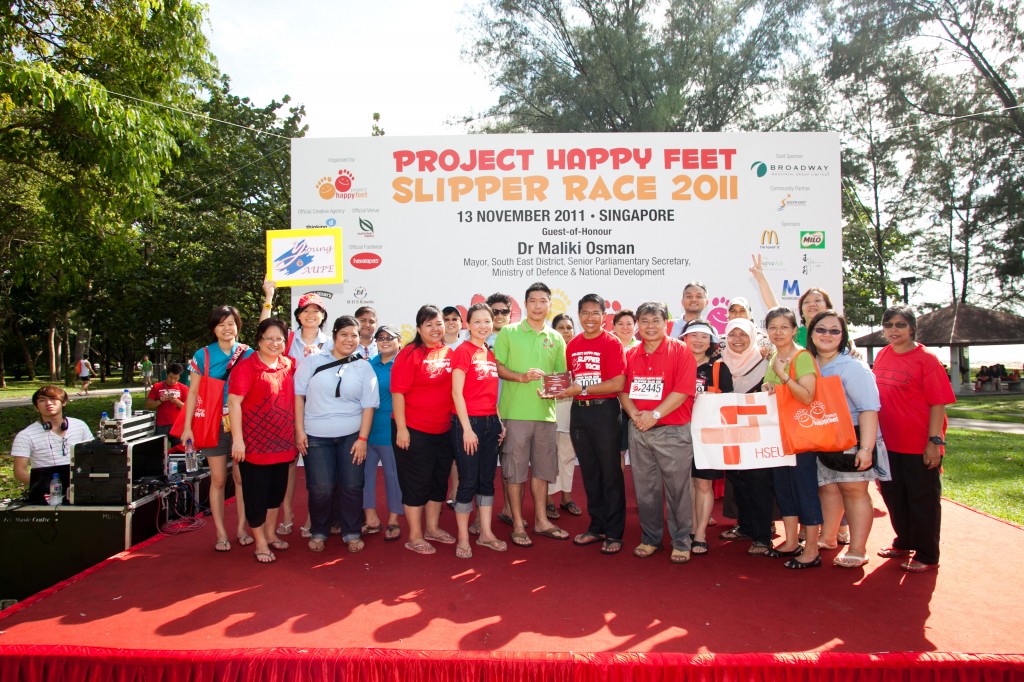 The event raised in excess of SGD85,000, but the organisers are still appealing for more donations in an attempt to reach SGD150,000.
Interested parties can make a donation online by clicking here or writing a cheque payable to 'PROJECT HAPPY FEET LIMITED – PROJECT' and mailing it to 23A Keong Saik Road Singapore 089130.
For more photos, please visit our Facebook page.