Held on the afternoon of Saturday 22 June 2019, the Project Happy Feet Slipper Race – Resort Edition 2019 saw a record turn out of more than 350 people and raised PHF369,550 (approximately SGD10,000).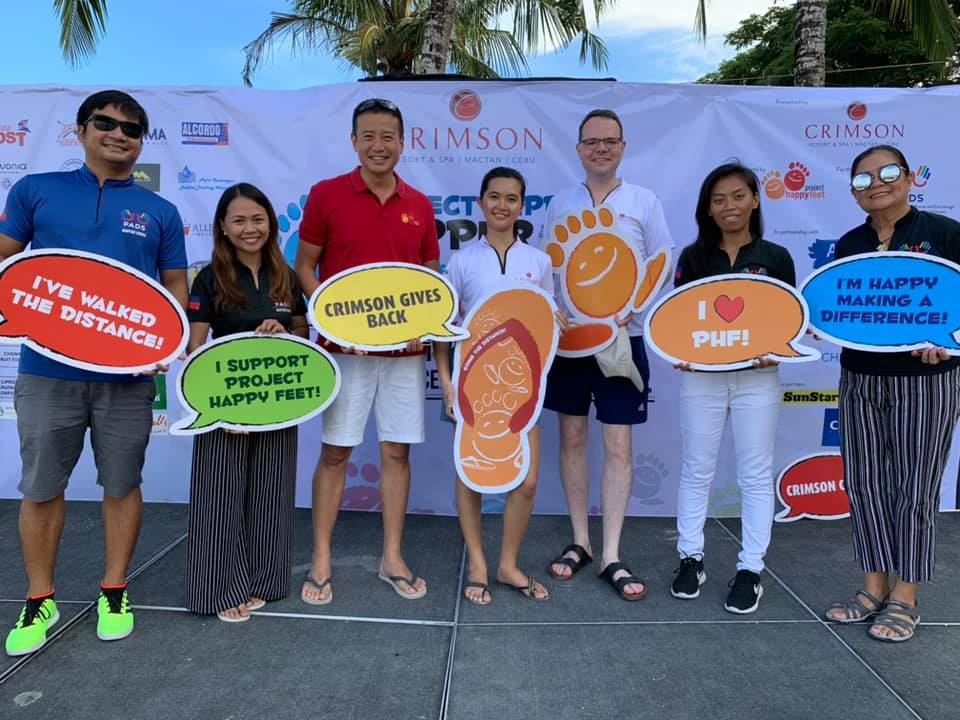 This is the 7th consecutive time the staff of Crimson Resort & Spa Mactan organised an adapted version of the signature fund-raising event, which was first conceptualised and organised by Project Happy Feet in 2011.
The event drew a record 63 teams of 5 participants each, with 100% of the participation fees, along with donations collected, going directly to Philippine Accessible Disability Services. The funds will allow PADS to empower children and women who are persons with disability through training in the Filipino Sign Language, adaptive sports, and recreational rehabilitation, so that they can better integrate into society, and live out their potential.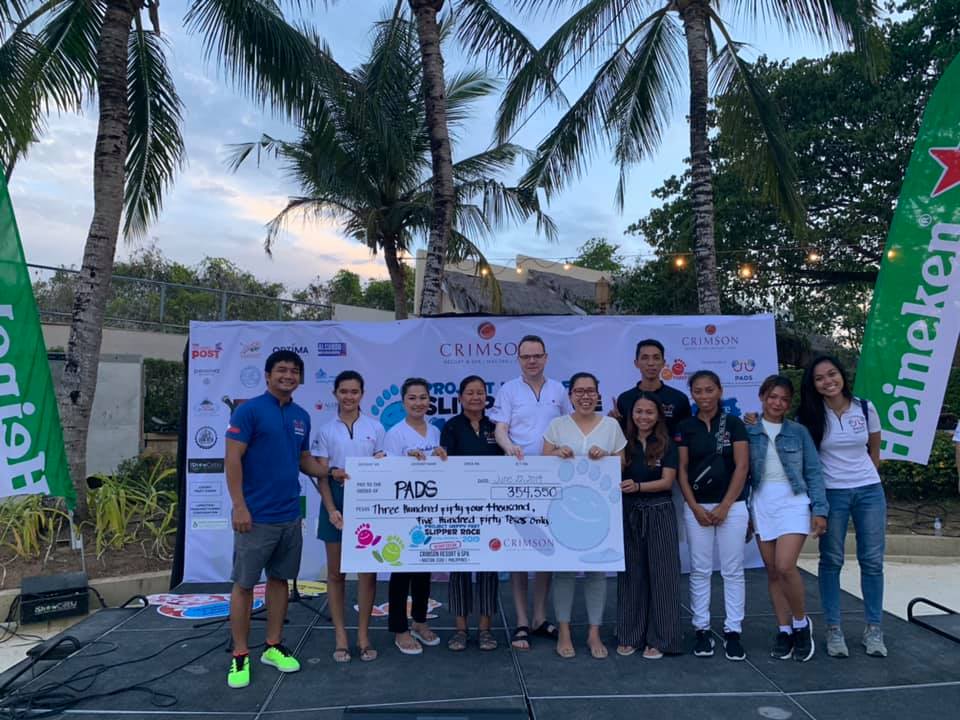 One of the issues PADS wanted to tackle since 2011 was the issue of sexual abuse of children and women who are persons with disabilities, including being deaf. According to PADS, studies have shown that 70% of deaf boys and girls across the Philippines are being molested. In Cebu, PADS has recorded 50 cases of sexual abuse since 2012.
As victims are young and deaf, with many coming from underprivileged backgrounds or are not educated, many of them have no way of expressing their plight. Most of these sexual abuse cases against the Deaf were not addressed or ended up in settlement outside the court due to a lack of expertise on how to handle the cases.
"We realised there was an absence of language – so we wanted to 'fight fire with fire' – to equip deaf children and women with the ability to sign, so they can communicate to police officers," says John Paul "JP" Maunes, the founder and CEO of PADS.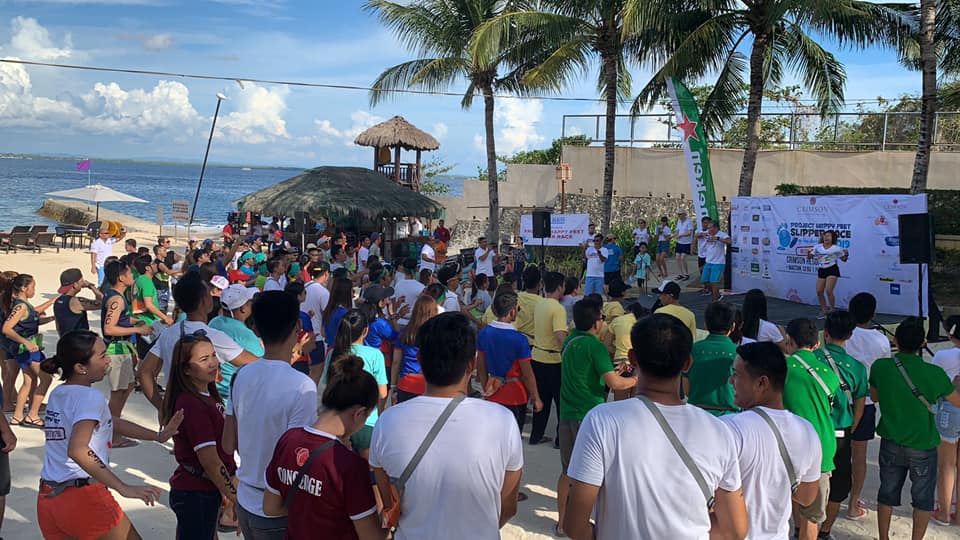 Through Break The Silence, PADS has trained in excess of 2,000 stakeholders in such topics as prevention of sexual abuse for Deaf children and women, and also Beginner to Advanced Filipino Sign Language for courtroom interpreters. PADS has also expanded its services since its founding 12 years ago, to benefit others in the PWD community through programmes like the Adaptive Sports Programme and working closely with First High School for the Hearing Impaired, where many of its deaf beneficiaries go to school. 50% of its staff team are PWDs
As seen by the huge turnout of participants for the the Slipper Race hosted on the grounds of Crimson Resort, it is clear that many believe in the work of PADS. "We recognise that PADS is doing amazing work, and that's why we chose to support them," says Mia Mae Sy, Area Director of PR and Marketing Communications at Crimson Resort & Spa Mactan.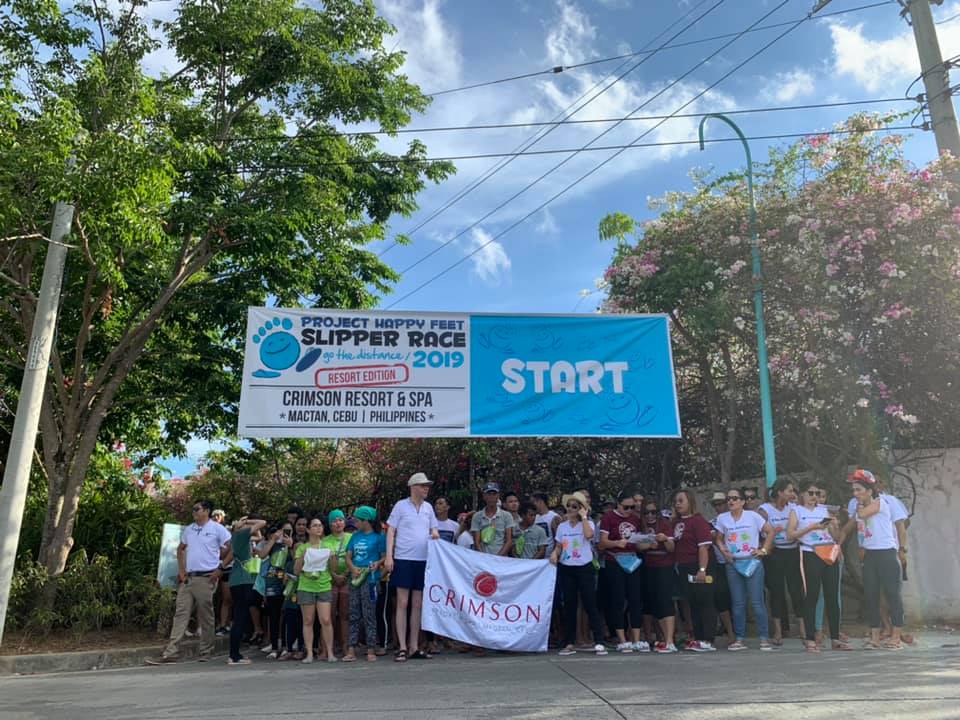 Participants of the Slipper Race – Resort Edition register themselves in teams of five, and after the traditional ceremonial walk around the resort compound led by Christoph Kuch, the Executive Assistant Manager of the resort, dashed from station to station to complete five challenges, such as the Water Bottle Flip Trick.
At the end of the of the fifth challenge, all participants were invited to a sunset beach party by the sea. Prizes were given out to winning teams, including the team that completed the challenges in the shortest amount of time.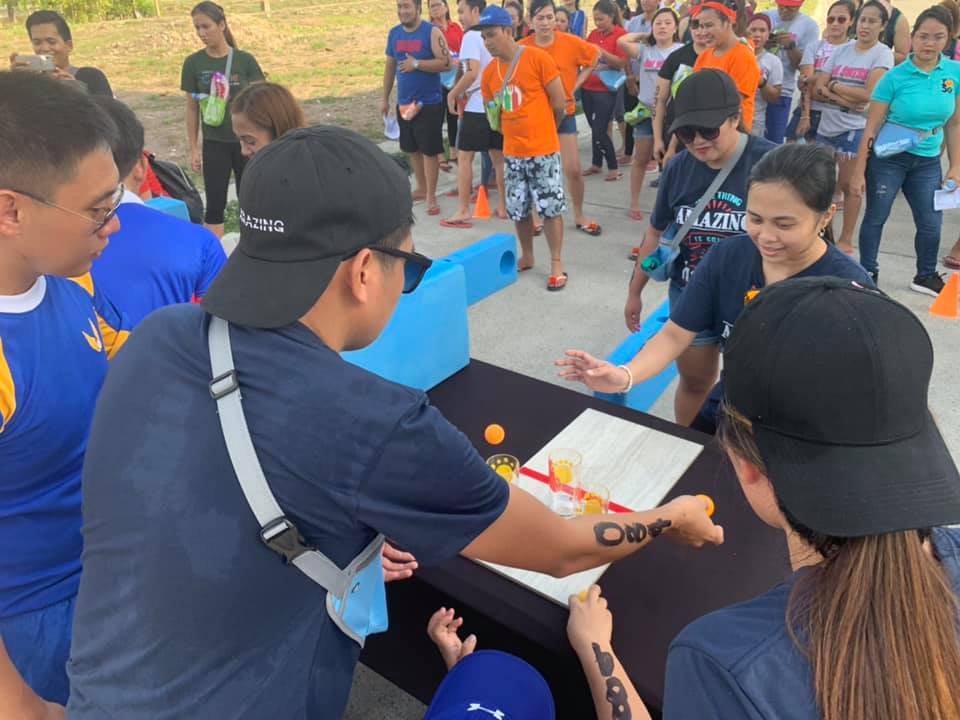 Project Happy Feet would like to thank all the staff members of Crimson Resort & Spa for their passion, dedication and hard work in putting this event together, as well as all sponsors and participants for supporting the event and the cause. View photos of the event here!