Participants of the first-ever Project Happy Feet Slipper Race will be greeted by volunteers clad in a hot red tee with a fresh white print, thanks to partner KRATOS.
Making its debut at Ben & Jerry's Chunkfest (where Project Happy Feet was given a booth to promote the slipper race), PHF volunteers add colour to the carnival. And it looks cool even when it's hot.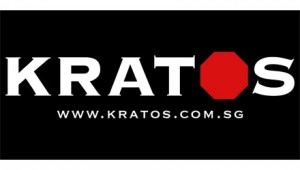 KRATOS is an apparel manufacturer and printer that specialises in custom made orders for class size, corporate companies and events. KRATOS is known for its quality t-shirts at reasonable prices. They've also a big heart, and are constantly on the look out for avenues to extend help to the needy.
Project Happy Feet thanks KRATOS for extending the printing of the PHFSR Tees at a charity rate so more of the sponsors' funds can go towards our overall fund-raising for underprivileged children and youths in Singapore, Cambodia and Vietnam.