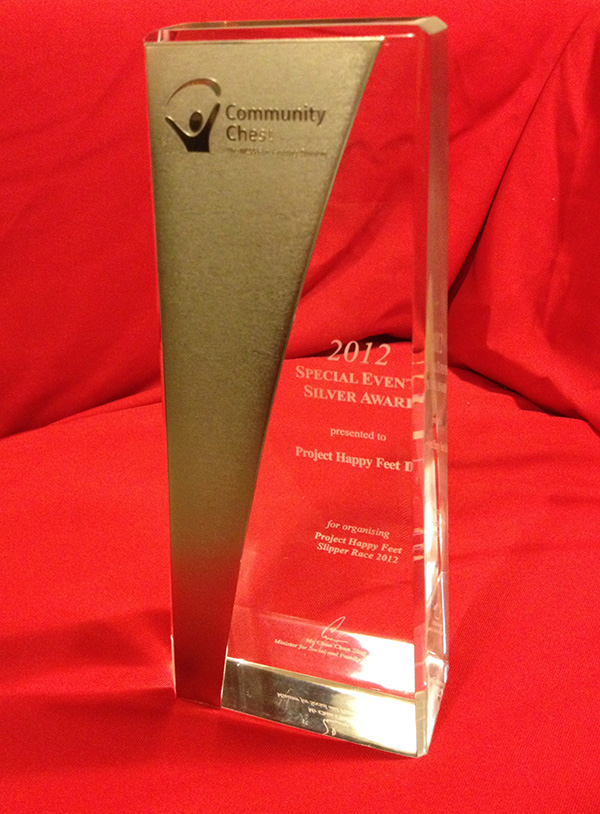 Project Happy Feet's fundraising efforts in support of education of underprivileged children with special learning needs through the Project Happy Feet Slipper Race 2012 was publicly recognised at the Community Chest Awards 2013 held on Friday 18 October 2013 at Marina Bay Sands. The event was graced by the President of Singapore Dr Tony Tan.
A Silver Award in the Special Events category was presented by Minister for Social and Family Development Mr Chan Chun Sing and received on stage on behalf of all PHF volunteers by Deborah Chew, Director and Co-founder of PHF. This is the first time Project Happy Feet received such an award.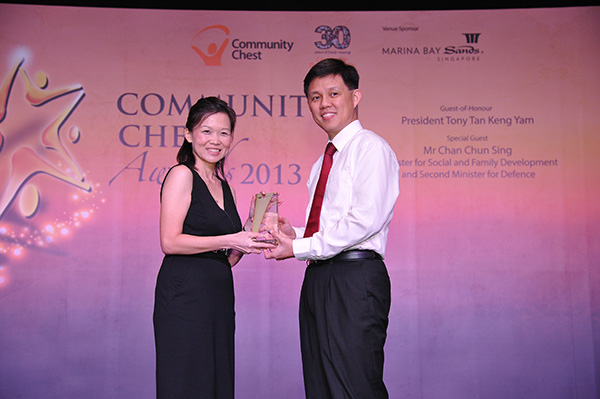 The Community Chest of Singapore raises funds on a yearly basis to meet the needs of 228 critical social service programmes offered by 83 charities, which require a total of $85.9 million of community funding to
help over 300,000 people including children with special needs, youth-at-risk, persons with disabilities, lonely and frail elderly and families in need.
Through the fundraising efforts of volunteers, partners and donors at the PHF Slipper Race 2012, SGD50,477.66 was channeled towards the Special Education Financial Assistance Scheme administered by Community Chest to support the education of underprivileged kids with special learning needs.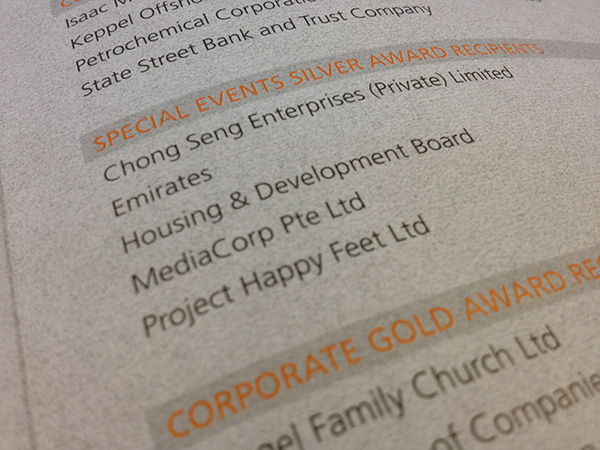 "This Award is a recognition of the efforts of all volunteers, partners and donors," says Deborah. "We hope it encourages more people and organisations to join us in making footprints of change and go the distance to empower lives through supporting education and training of underprivileged children and youths."
Project Happy Feet would like to thank Community Chest for the award, and the Corporate Communications department of National Council of Social Service for mentioning PHF in its media release on the awards.