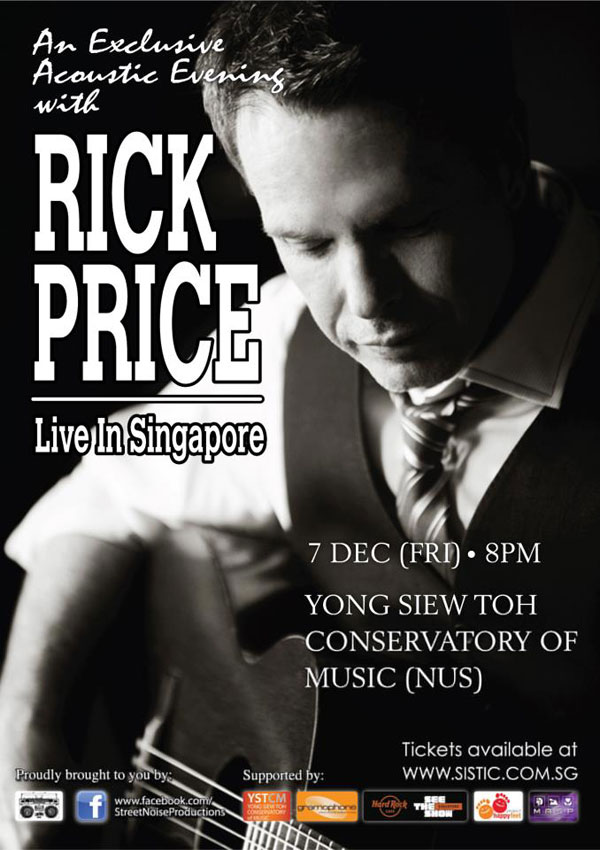 PHF Volunteers are in for an intimate musical treat!
Street Noise Productions, the organiser of the upcoming "An Exclusive Evening with Rick Price", was inspired by the cause of Project Happy Feet and the work of its volunteers, that it is setting aside limited number of tickets for PHF to give out to its volunteers.
This unsolicited goodwill gesture from the organisers is a way for them to contribute towards the cause of Project Happy Feet. They also wanted to encourage PHF volunteers to continue making a difference, volunteers who give of their time, effort and talents unconditionally to make a positive difference to underprivileged children through supporting their education and training.
Project Happy Feet would like to thank the good folks at Street Noise Productions for this kind gesture and wish them every success for the upcoming concert!
For information of "An Exclusive Acoustic Evening with Rick Price", please click here.
Please 'LIKE' Street Noise Production and support them!
If you are a PHF Volunteer and would like a pair of tickets, please send an email with the subject title "Rick Price Concert" with your name and contact number to rickprice@projecthappyfeet.org before 30 November. Tickets will be given out on a first-come-first-served basis. Look out for a confirmation email with details on ticket collection.