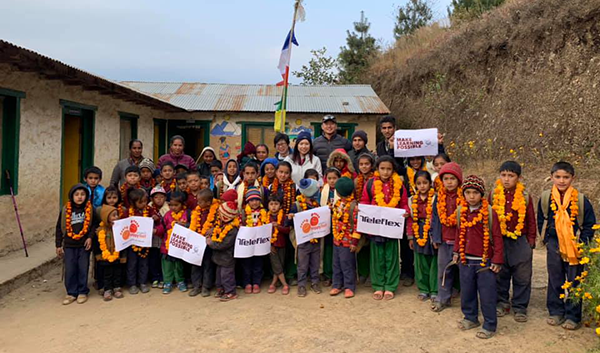 Five years since Project Happy Feet empowered Make Learning Possible to fundraise in support of Manjushree Singa Basic School in remote Nepal, volunteers return to meet with the school committee, villages and students to review their progress and plan what's next for the school.
2018 started with Project Happy Feet founding member Terence Quek being invited to speak at the regional meeting of Teleflex Medical Asia where he shared with its regional staff members the story of Project Happy Feet and more specifically, the Make Learning Possible project at Namkheli village in the Solukhumbu district in the Lower Everest Region of Nepal since 2012. At the event, the company generously donated USD15,000 to support the operations and capacity building of the school.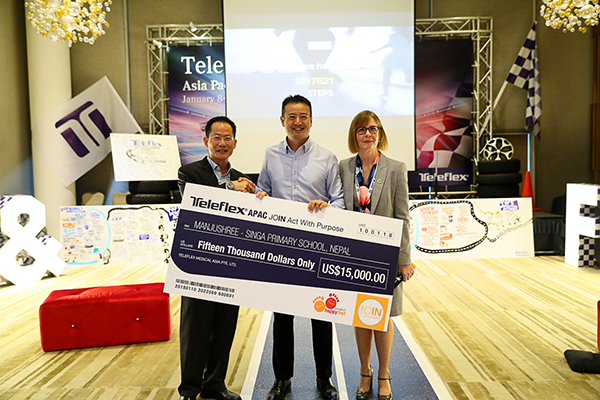 Over the course of the year, Project Happy Feet disbursed the full sum (less forex losses and bank charges) to Be Human Nepal, the local partner of Project Happy Feet supporting Manjushree Singa Basic School's development and operations since before 2012. The funds were utilised mainly to support teachers training, refurbishment of the school's basic infrastructure, and operational costs including teachers' salary.
From 19 November to 2 December, three volunteers – Terence, Alynn and Sox – made a trip to visit the school. During the visit, the volunteers met with Be Human Nepal founder Furba Sherpa, the school committee made up of village leaders and parents, and students as well as graduates. The key objective of the meeting with the school committee was to do a follow-up from the previous year's facilitated workshop where the committee charted the school's vision and plan for the next five years.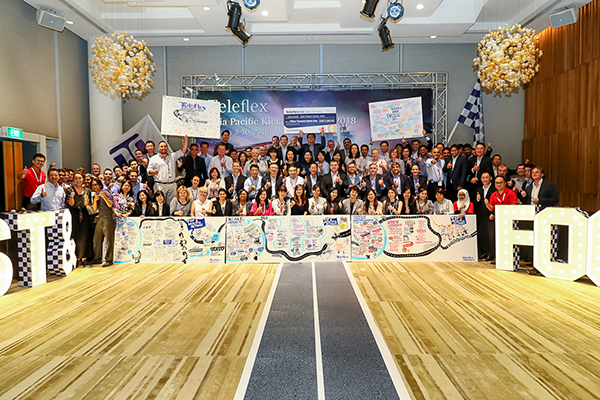 Project Happy Feet would like to thank Teleflex Medical Asia and its staff from the region as well as globally for their generous support to make learning possible at the Manjushree Singa Basic School. Thank you for helping us make footprints of change!