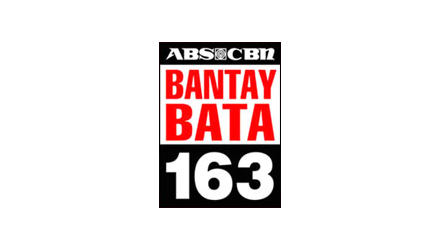 Bantay Bata 163 (BB 163) is a child welfare program launched in 1997 to protect disadvantaged and at-risk children through a nationwide network of social services. It includes the rescue and rehabilitation of sick and abused children, training and advocacy on child abuse prevention, rehabilitation of families in crisis, educational scholarships, livelihood, community outreach and medical and dental missions.
BB 163 has evolved over the years from a hotline and rescue operation into a truly holistic system which includes therapy, after care and preventive programs. Today, BB 163 has the following core services available through its nationwide branch network:
• Helpline 1-6-3 (Telephone Hotline, Walk-in Services, SMS, email, website)
• Child Protective Services (Rescue Operation, Homevisitation, Legal Assistance)
• The Children's Village and BB Davao Children's Home
• Assistance Services ( Bantay Edukasyon and Medical Services)
• Counseling and Family Services
• Community Support Services (Community Outreach, Multi-sector Convention/ Educators/ Student's Forum and Bantay Kalusugan)
Bantay Bata also aims to respond to child abuse cases all over the Philippines. In August 2000, it established its provincial office in Davao. A centralized national call center was established in July 2005. Through the support of the ABS-CBN Regional Network Group, Cebu and Iloilo offices were launched in January 2005; Bicol and Zamboanga in February and March 2006; Negros in November 2007 and Pangasinan in October 2008; Laguna and Socsargen in February 2010.
BB 163 also shares its expertise with the world as an active member of Child Helpline International (CHI) and the International Social Service (ISS).
100% of funds raised through Project Happy Feet Slipper Race Cebu 2013 – Crimson Resort Edition will go towards supporting the Bantay Edukasyon Scholarship Program.
Bantay Edukasyon Scholarship Program
It was established in June 1998 as a long-term solution to help alleviate poverty, which was found to be one of the main causes of child abuse. The program's objective is to bring back hope in a child who has lost it. Thus, aside from education-related fees given to a scholar, below are the integral components of the program that monitor overall well-being of the child and his or her family:
• Counseling and Family therapy
• Monthly Values and Formation Meetings
• Tutorials and group activities for the scholars
• Refresher courses in parenting, family relations, and communication skills of parents/ guardians
• Regular home and school visits
• Referrals to agencies for livelihood and medical assistance among others
To learn more, visit their website.
Project Happy Feet supported Bantay Bata 163 through funds raised from the first-ever resort-edition of the Project Happy Feet Slipper Race held at Crimson Resort & Spa Mactan on Cebu Island, Philippines.