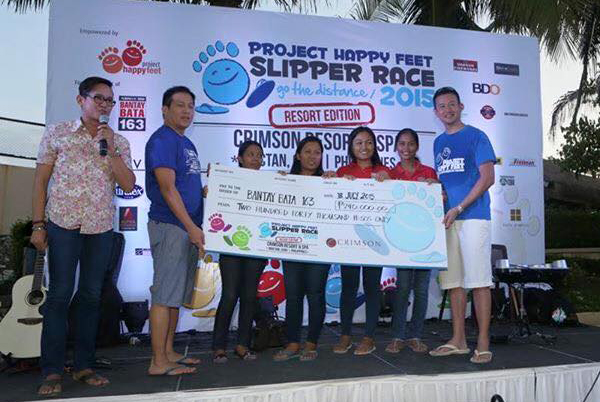 Crimson Resort & Spa Mactan in Cebu, Philippines played host for the third time to the resort edition of Project Happy Feet Slipper Race and raised PHP260,000 for the Bantay Edukasyon Scholarship Fund of Bantay Bata 163.
Held on Saturday 18 July 2015, the event saw about 300 participants walk 1km in slippers before competing in teams of five to complete six station games before ending at the beach for a celebratory cocktail.
Project Happy Feet would like to thank the staff of Crimson Resort & Spa Mactan, sponsors and participants for making the event a success.