Listeners of Power98 FM got their appetites whetted tuning in to Power DJ Elliott Danker's lunchtime segment on 14 August 2014.
That's because joining the radio presenter on air were Grace Chia, co-founder of Project Happy Feet and Chef Jimmy Chok.
They were there to talk about Chefs for a Cause 2014, Project Happy Feet's signature culinary fundraising event to be held on 24 August at Swissotel Merchant Court.
Answering Elliott's question, Jimmy spoke about his motivation for coming up with the idea for Chefs for a Cause and reaching into his network to pull together 12 other notable chefs for this event.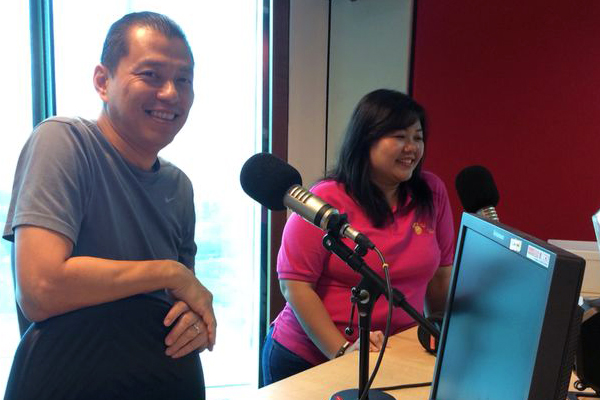 At the afternoon event limited to 300 guests, the chefs will be cooking up more than 35 dishes, some of which are specially designed for the occasion.
The chefs are going the distance to make footprints of change – not only are they lending time and expertise, they have also reached into their own coffers to pay for ingredients or sought sponsorship for the ingredients.
Grace introduced Project Happy Feet and elaborated on how Project Happy Feet is working with Jimmy and the Chefs to put together Chefs for a Cause 2014 so that 100% of funds raised can go towards Children's Cancer Foundation.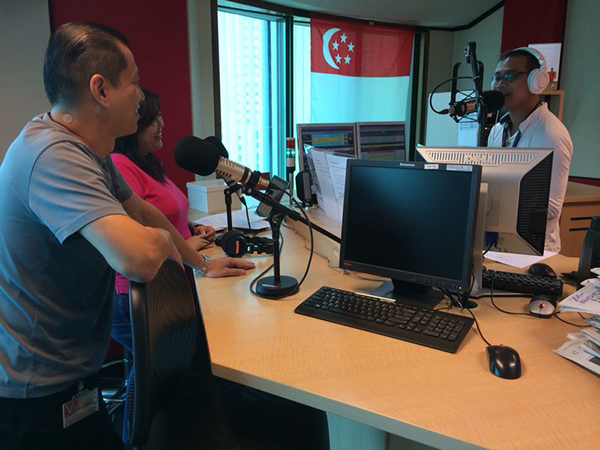 The show saw the trio having a hearty chat – including some light-hearted moments, especially when Grace joked about how the chefs are all trying to outdo each other to present the best dishes, and to see who finishes fastest on the day of the event.
Project Happy Feet would like to thank Power98 FM, in particular Elliott Danker for hosting us on his show. We would also like to thank The Good Folks, our partner PR agency for helping to facilitate this interview and many more on a pro bono basis. Tickets for Chefs for a Cause 2014 can be obtained by visiting: http://www.projecthappyfeet.org/cfac2014