Chefs for a Cause 2014 will feature 13 notable chefs present more than 35 delectable dishes at one culinary experience to be held on 24 August 2014 at Swissotel Merchant Court. Here's the line-up! For tickets, visit http://www.projecthappyfeet.org/cfac2014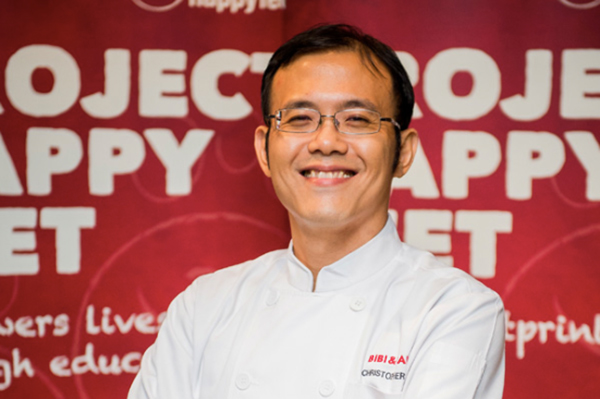 CHEF CHRISTOPHER TAN
Chef, Writer, Photographer & Food Consultant, Foodfella
Christopher is a Singapore-based writer, food consultant and cookbook author. He contributes articles, photographs and recipes to international publications such as The Straits Times and American food magazine, Saveur. He also conducts cooking classes and talks on cuisine and heritage that have included Singapore's museums and the Culinary Institute of America. He has authored and co-authored many cookbooks, most recently Chinese Heritage Cooking, and Ask The Foodie: Kitchen Knowhow Explained.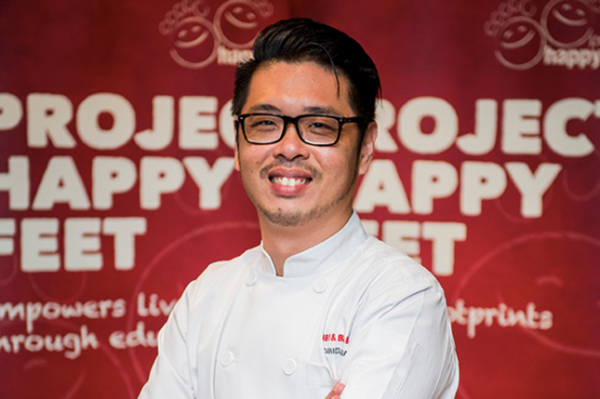 CHEF DANIEL SIA
Founder & Executive Chef, The Disgruntled Chef
With over twenty years in the kitchen, Daniel Sia uses classical French cooking techniques at many reputable fine-dining restaurants in Singapore, London, Hong Kong and Shanghai. In Singapore, Daniel started his career at Les Amis and honed his skills at Au Petit Salut, Au Jardin and The White Rabbit. He then traveled to London to stage at La Gavroche with Michel Roux Junior, and at The Oak Room with Marco Pierre White, both chefs at these Michelin-starred restaurants. As The Disgruntled Chef turns four this year, Founder & Executive Chef Daniel Sia continues rejuvenating the small plate-big plate menu and original handcrafted cocktail mixes in a fully made over British colonial-plantation style dining room. Dinner With The Disgruntled Chef, a personal chef service that brings the entire fine dining experience to the privacy of the home, is growing with its own loyal following.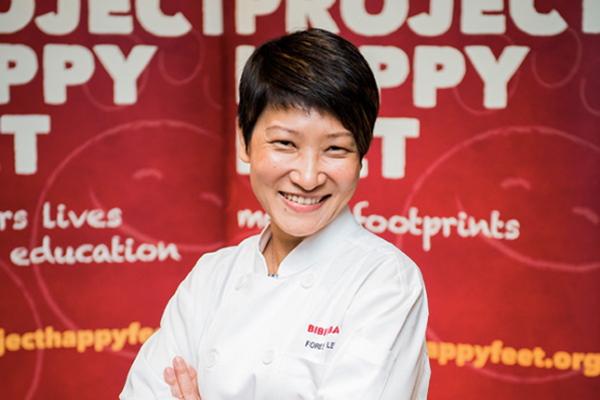 CHEF FOREST LEONG
Chef & Co-owner, Forest Cooking School
Having established her calling in the culinary field since the age of five, Forest Leong is a culinary instructor and cookbook author with a strong passion for teaching. Having grew up in Thailand with her father, who is a chef, Forest's specialty lies in the preparation of traditional Thai cuisine. An energetic individual who possesses a spirit to share, Forest is realising her dream and passion for teaching together with Sam Leong at their cooking school. Together with Sam, Forest aims to bring the best of Chinese, Thai and modern Asian cuisine to the world as they globetrot round the world to guest chef, consult and join efforts to bring the very best of culinary and gastronomic art and appreciation to eager students.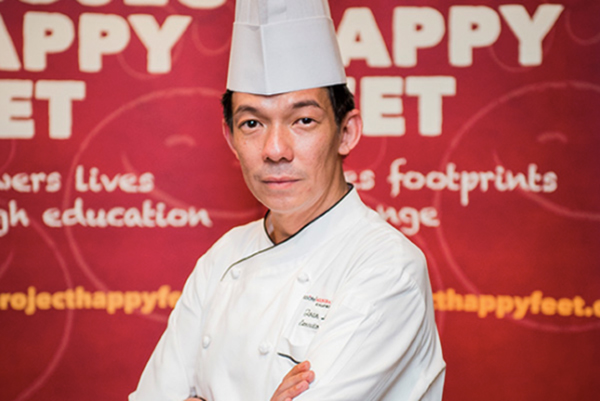 CHEF IVAN LIM
Executive Chef, Merchant Court Hotel
A quintessential figure of Asia's culinary scene, Chef Ivan Lim is the Executive Chef of Swissôtel Merchant Court. Chef Lim oversees local and Peranakan specialties at the award-winning signature restaurant, Ellenborough Market Café, and takes charge of banquet menus while heading the diverse culinary team.Preserving traditional flavours, Chef Lim has set the benchmark of authentic Singaporean and Asian cuisine since he first started in the Food & Beverage industry 20 years ago. He has also previously worked at various five-star establishments such as Raffles Hotel Singapore, Hilton Hotel Singapore, Ritz-Carlton Millenia Singapore and the InterContinental Hotel Singapore.As the Culinary Ambassador to Chengdu, China, he has represented Singapore on a commissioned trip organised by the Singapore's Chef's Association.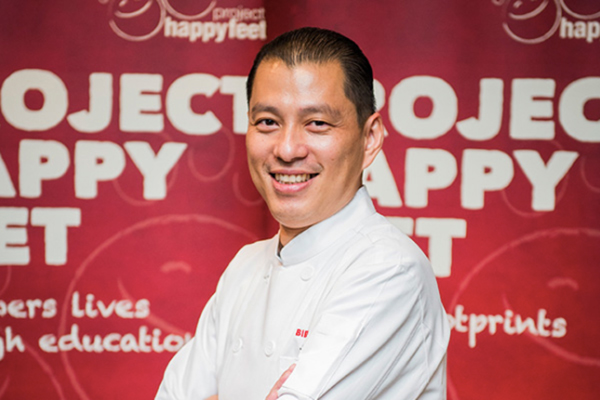 CHEF JIMMY CHOK
Chef Consultant & Private Chef, JC Concepts
Jimmy is one of the most dynamic and talented young chefs in today's culinary scene. Best known for his creation of innovative recipes that blend Asian ingredients with western-style cooking, Jimmy's name is synonymous with "fusion" food. Once the Executive Chef and F&B Manager at The Academy Bistro, Jimmy has designed and launched the menu at several restaurants such as Salt Restaurant Singapore and Coriander Leaf Restaurant. As a culinary extraordinaire, Jimmy has won numerous competitions and accolades for his exceptional culinary skills.
CHEF MOHAMMAD SHAHROME
Head Chef, Sela
Shahrome has spent 7 years in the kitchen cooking up gourmet European cuisine. His affinity towards European cuisine began when he won first place in a cooking competition – Tutto Italiano in 2007, and was sent on a study trip to Italy to learn more about European cuisine. There, he fell in love with the food and culture and spent his time perfecting his culinary skills. Today, Shahrome is the proud Head Chef of Sela, a modern European restaurant with a touch of class.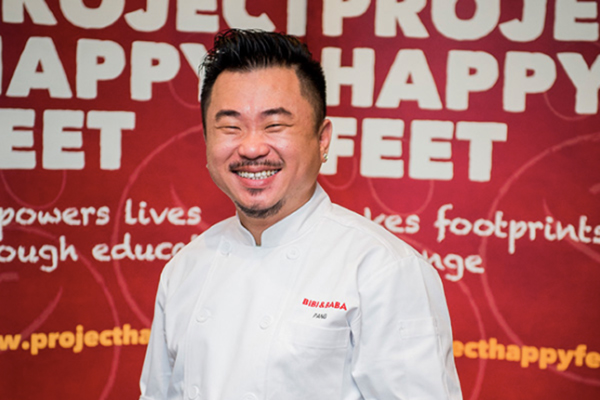 CHEF PANG KOK KEONG
Chef & Owner, Sugar Daddy Group
Chef Pang Kok Keong has had a colourful culinary career. He currently helms The Sugar Daddy Group that includes French deco-inspired Antoinette and contemporary diner, Pique Nique. Chef Pang's many culinary achievements include being named the PCB Pastry Chef of the Year 2009 and Cacao Barry Pastry Chef of the Year 2007 at the World Gourmet Summit, Singapore. In 2008, Chef Pang led the Singapore National Pastry Team to win the Asian Pastry Cup in Singapore.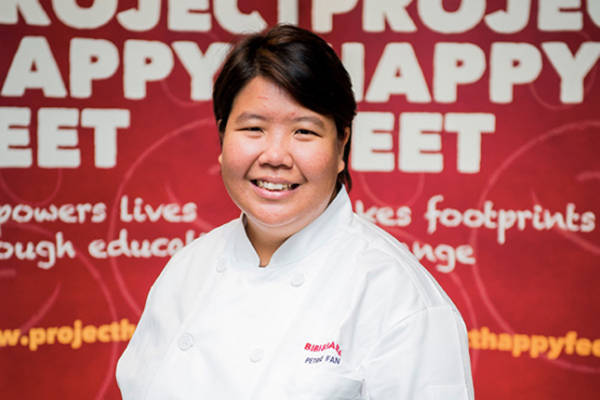 CHEF PETRINE FAN
Culinary Trainer
Petrine is a culinary inspiration who has worked her way up from an apprentice trainee chef to her current position as the Training Manager (Food & Beverage) in one of Singapore's multinational company. Prior to her present stint, Petrine's culinaary experience include those at the Ritz-Carlton Millennia Singapore, Raffles Hotel, and The Dorchester Hotel, London and as an educator in Temasek polytechnic and the Institute of Technical Education. She has won the overall champion for 2009 Norwegian Seafood Competition and was also part of the winning team at the 2010 Meat and Livestock Australia Blackbox competition.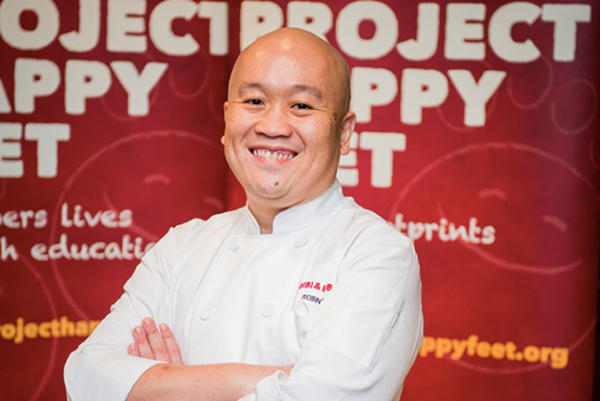 CHEF ROBIN HO
Group Executive Chef, The Prive Group
Following his graduation from SHATEC, Robin joined the award-winning Les Amis Restaurant at Shaw Center and worked under the tutelage of Chef Justin Quek. Robin went on to apprentice in some of the most renowned Michelin-starred restaurants in the world including Le Gavroche and Chez Bruce in London, Chez Lamenoise in France, as well as Becasse in Sydney, Australia. Robin was nominated as the Rising Chef of the Year at the World Gourmet Summit's Awards of Excellence 2001 and 2002, which was a crowning achievement in his illustrious career.
CHEF SEBASTIAN NG
Former Chef and Co-Owner, Ember
Sebastian once hailed from the Marmalade Group's Pierside Kitchen & Bar. He has honed his culinary skills with previous stints at the Four Seasons Hotel, Raffles Hotel, (pasta training at) Piedmont Italy, Hotel De Mikuni in Tokyo, Vue De Monde in Melbourne as well as being an understudy to Gordon Ramsey himself. Sebastian's notable achievements include being awarded "Best Rising Chef" at the World Gourmet Summit in 2003 and 2004.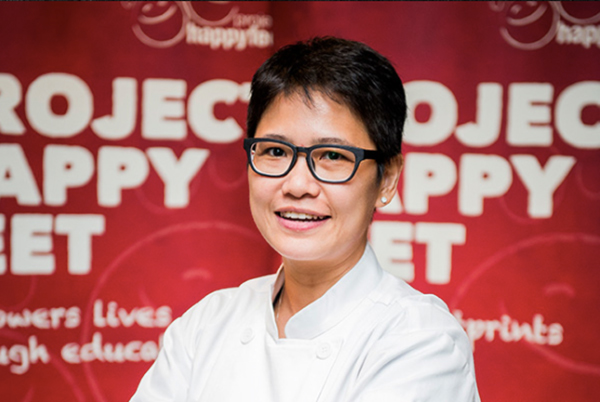 CHEF SHEN TAN
Executive Chef, Ujong
Having walked down a road less travelled, Shen ditched her corporate suit for a hawker's apron and earned her cooking stripes with her Nasi Lemak. Shen then expanded her repertoire at The Wok & Barrel to create exciting Mod-Sin dishes like Lamb Char Siew and her signature Beef Rendang Pizza. Now with Ujong, Shen will return to her roots and concentrate on delivering Singaporean classics like Nasi Lemak and Beef Rendang.
CHEF XU TIAN MU
Culinary Consultant at Chef At Work 
Xu Tian Mu is currently the Culinary Consultant at Chef At Work. Previously, he was the Chef de Cuisine at ToTT store and also the Chain-Accountant of Yue Hua Food Court, Yue Hua Food Place and Yue Hua Eating House.His achievements include representing a Gold medal at the Food Hotel Asia Singapore in 2012, and coaching the Culinary & Catering Management (CCM) team to win the championship at the 2011 Young Chef Game (Norwegian Seafood & Unilever).
CHEF YEN KOH
Executive Chef, Unilever Food Solutions
An award-winning chef in the international culinary competition arena, Yen is currently the Executive Chef with Unilever Food Solutions South East Asia and Singapore, where he specialises in the area of culinary training, research and development, applications and customer development for the food service and food manufacturing, consumer goods industries. In the 2009 APEC Global leaders' summit in Singapore, Yen was one of the 4 Singaporean chefs invited to create the menu and cook for the world leaders like President Obama of the USA and President Hu Jin Tao of China.
Project Happy Feet would like to thank all 13 notable chefs for their time, energy, and dedication to the event so we can raise $50,000 for Children's Cancer Foundation. We would also like to thank the chefs for sponsoring the ingredients as well as all sponsors and partners, and volunteers involved in Chefs for a Cause 2014.