Singapore's homegrown candy maker LollyTalk has hopped onto the sweet bandwagon of going the distance to support Project Happy Feet by coming up with the first-ever "2013 Limited Edition Project Happy Feet Lolly Mix".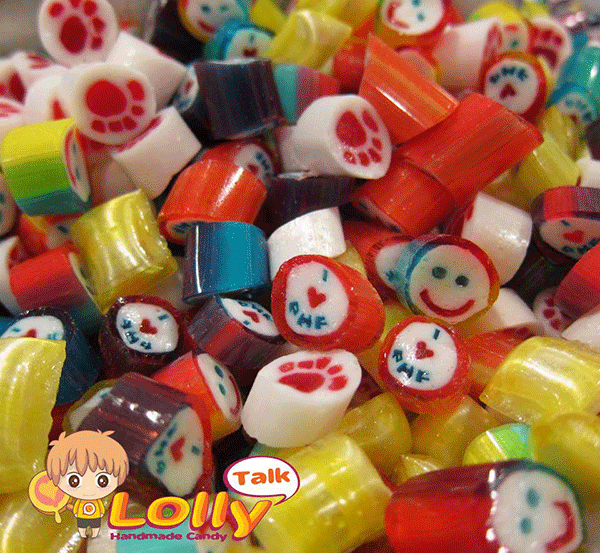 Trained by winners of the 2009 Royal Melbourne Fine Food Awards, co-founders of LollyTalk Keow Yuen and Joy designed and handpicked the colours and flavours for the PHF Lolly Mix, including the "I ♥ PHF", 'Happy Face", and "Happy Footprint" design.
These delightful little lollies are packed and sealed in 70gsm bags with a special label and are now proudly on display on the racks of the LollyTalk store at Plaza Singapura, Basement level B2-20.
For every pack of the 2013 PHF Limited Edition Lolly Mix sold, LollyTalk will donate a pack to Project Happy Feet to sell with 100% of proceeds going towards education of underprivileged kids.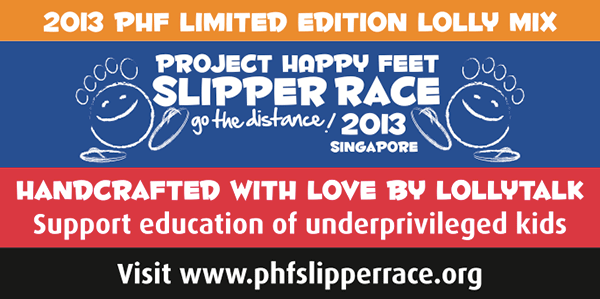 To support the Project Happy Feet Slipper Race, all registered participants who present their race tags at the store between 17 August and 15 September 2013 will be treated to a sweet deal of 10% discount store-wide (on all items except Acquired Taste Collection, Super Sour Series and Seasonal Lollies) with a minimum of SGD10 purchase.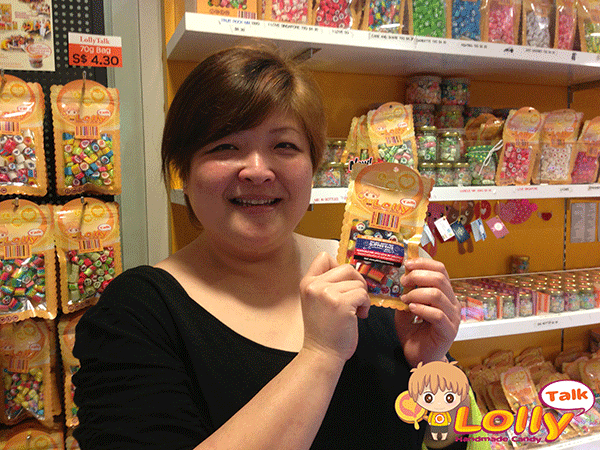 So hurry on down to LollyTalk, check out their website (www.lollytalk.com) and LIKE their Facebook page (https://www.facebook.com/lollytalksg)
Support Singapore's homegrown talent and support PHF at the same time!
Project Happy Feet would like to thank LollyTalk for their generous support of Project Happy Feet Slipper Race!