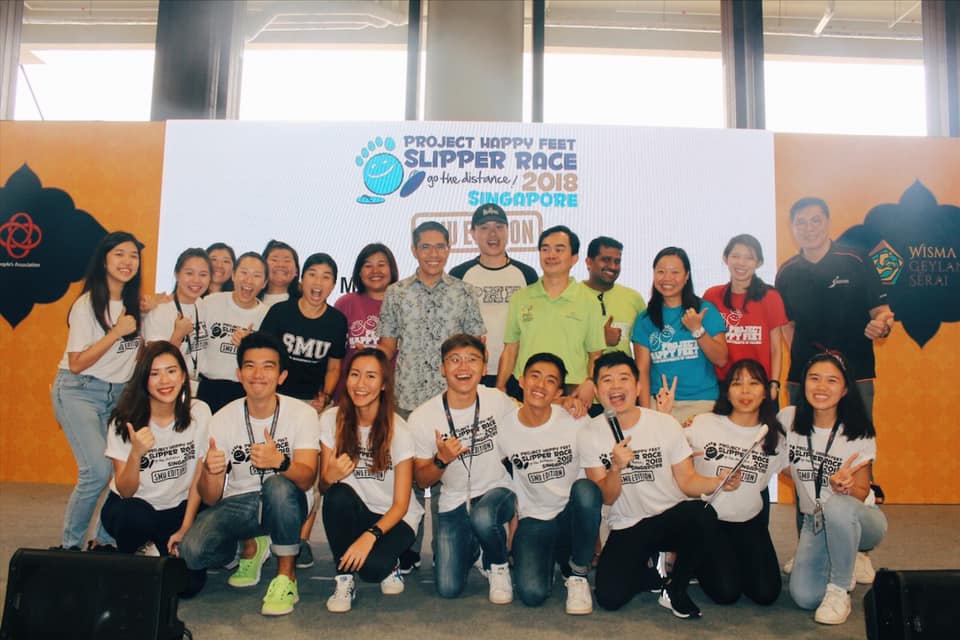 Ready, set, go!
On 25 August 2018, Mayor of South East District and Senior Minister of State for Defence and Foreign Affairs Dr Maliki Osman flagged off the Slipper Race once again as Guest-of-Honour.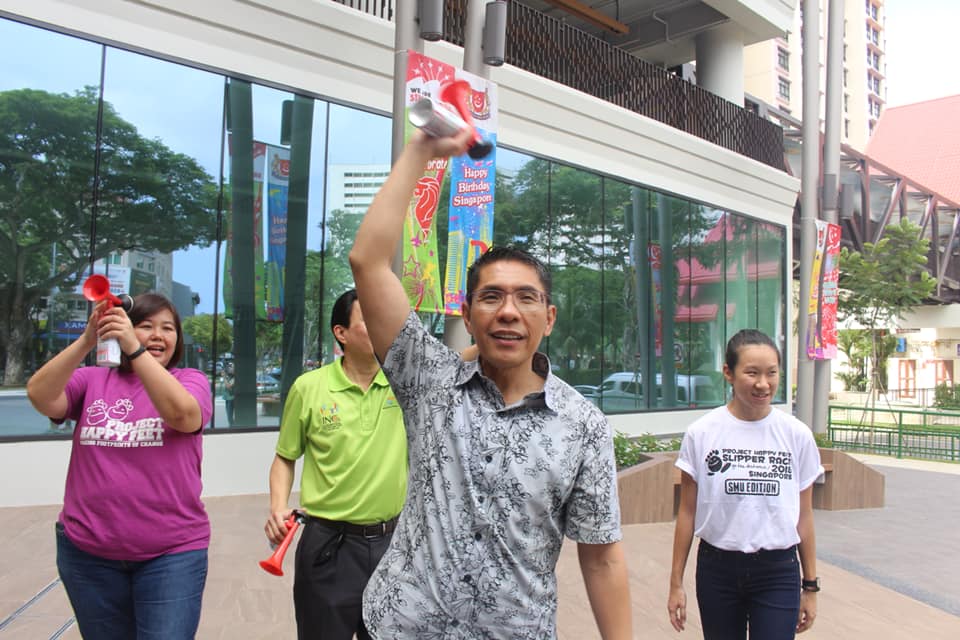 Held at Wisma Geylang Serai, this edition of the event was organised by Singapore Management University students from SMU Caretalyst and saw about 200 students & beneficiaries walk the heritage trail around Geylang Serai.
SMU Caretalyst is a community service projects' club managed by students. Members seek to educate, empower and encourage various stakeholders in the communities, especially the less fortunate, through various community service projects.
The event raised awareness among these future leaders of educational needs of underprivileged children in Singapore and beyond, and calls to action to support educational related causes to help them break the poverty cycle.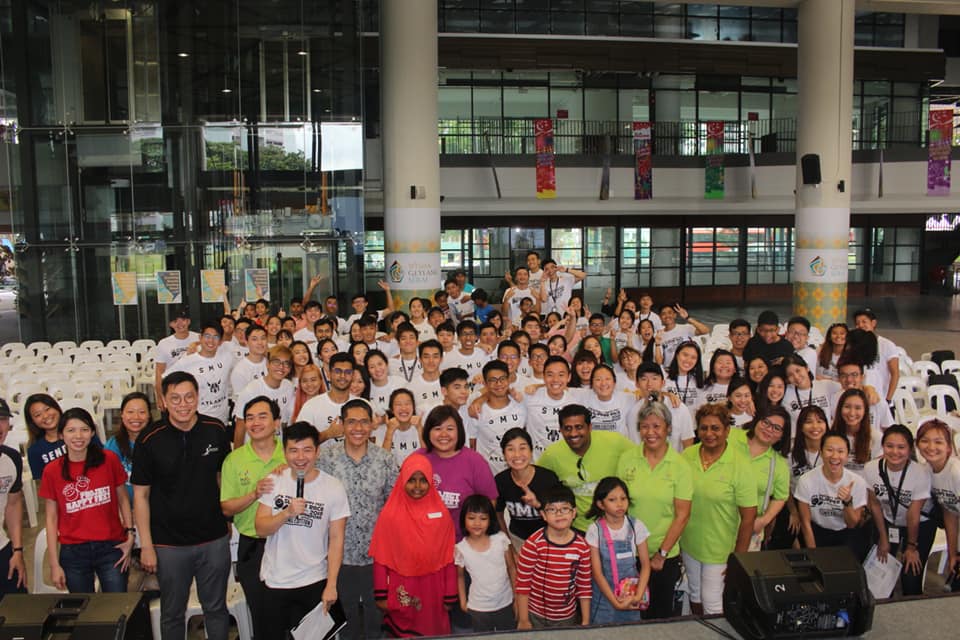 Here's a reflection piece by Ms Nikole Wong, a second year undergraduate majoring in Political Science at Singapore Management University. She was the Community Service Projects' (CSP) Director for SMU Caretalyst and one of the key leaders from the organising team:
As part of SMU Caretalyst, we plan for our CSPs and also organise our annual flagship freshmen camp, YOLO Camp. However, this year, we had a special CSP segment where we had the honour of organising the first ever SMU edition of the Slipper Race.

For this edition of the slipper race, we paired beneficiaries from Beyond Social Services' Henderson community with the freshmen so that they would interact with each other as they go about the race. With the support of South East Community Development Council, Project Happy Feet & Beyond Social Services, my team and I were able to plan and execute this special event.

The planning of this event was outside of my comfort zone in many ways, especially since I did not have prior experience in organising community service events. I felt inadequate and intimidated by the challenge before me. Having the privilege of Dr. Maliki Osman as the Guest of Honour for the event made it feel like the stakes were higher than before and that there were a lot of expectations to meet.

Thankfully, I have had a solid organising committee who were supportive throughout the process. Moreover, I deeply appreciate the guidance given by both South East Community Development Council and Project Happy Feet in the planning processes and even in the execution of the event itself.

Despite the inadequacy felt initially, it brought me a lot of fulfilment to see the children enjoying themselves as they participated in the various games. It reminded me that this event was not for the prestige of having a guest-of-honour grace the event, even though it was really awesome; instead, it was for the children. The event was about providing a platform for the freshmen to gain awareness of the needs to be met in our community and that they have the capability of being a vessel of positive influence to them.

Overall, this event taught me a lot such as being brave to face the challenges and not being limited to what I personally perceive as my comfort zone. More importantly, it reminded me that even just a little bit of effort can still make a lot of difference.
Project Happy Feet would like to thank Mayor for gracing the occasion, SMU Caretalyst for organising the event, and South East CDC and its grassroots leaders for empowering us once again!
Thank you for making footprints of change!