Where can you get your nails done, spot a new hairdo, and support education of underprivileged children in Singapore and Cambodia – all at the same time?
At Nails and Brows, of course!
From now till 4 November 2012, come by Blk 735, Pasir Ris St 72, #01-300, Pasir Ris West Plaza, and you'll find friendly nail artists from MANICURED and hair stylists from TRESSES offering their professional services to support of Project Happy Feet Slipper Race's fund-raising.
Inspired by the cause of Project Happy Feet, Ms Jenny Wee and her team from Nails & Brows decided to use their professional services for a good cause.
100 % of proceeds from their Happy Feet Nail art as well as kids hair cut will go towards the total funds being raised by Project Happy Feet.
So what are you waiting for? Get your nails painted and hair cut today!
Project Happy Feet would like to thank Nails & Brows, Jenny Wee and her wonderful staff and customers for supporting Project Happy Feet Slipper Race. Please visit their website and Facebook page to find out more about their offerings!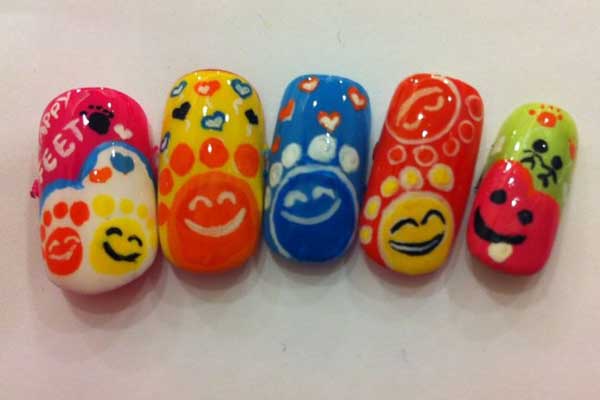 Project Happy Feet – inspired nail art. How not to be happy?

Project Happy Feet – inspired nail art. Which is your personality?

Project Happy Feet – inspired nail art. Bright and cheery!

PHF fans spotted on the bulletin board inside MANICURED and TRESSES!

Hair-stylist Kit with Master James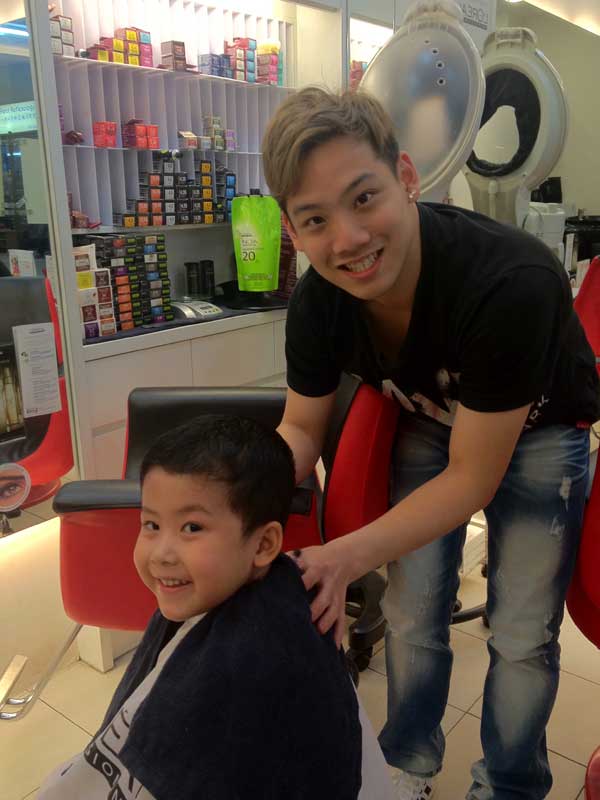 Hair-stylist Jeffrey with Master Isaac

TRESSES's client Nurul with mommy Mdm Fadzilah. Nurul's haircut contributed to Project Happy Feet's fund-raising efforts.
Fans of PHF: Joey (Nail Artist), Ann (customer) and Janice (Nail Artist)

Olivia (Nail Artist), Lynn (Customer) and Janice (Nail Artist)

Big-hearted Nail Artists and Hair Stylists (Backrow from left to right): KIT (Hair Stylist) , Karen (Nail Artist), Jeffrey (Hair Stylist), Susan (Admin Manager), Xiao Li (Hair Sylist), Janice (Nail Artist), Olivia (Nail Artist) and Joey (Nail Artist). Jenny Wee (seated), business owner, roped in her team to support Project Happy Feet