If you're coming to Project Happy Feet Slipper Race on 4 November 2012 at East Coast Park, you may get bedazzled.
Classic Mrs Singapore Queen of Hope 2012 Ms Yang Lay will be joining us for the fund-raiser, and she'll be wearing her crown. Well, one of her many crowns, that is. And of course, slippers.
The multi-pageant winner was inspired by the cause of Project Happy Feet the moment she learnt about it, and promptly decided she would join the race.
The charitable beauty queen is no stranger to fund-raising. In 2008, she united more than 40 beauty queens and raised SGD17,000 for the Szechaun Earthquake victims. She also raised funds for President's Challenge in 2009, and for various other causes over the years, including for a Cambodian women welfare group. As an award-winning jewellery designer, Yang Lay has also offered up her handcrafted pieces for a good cause.
But this would be the first time this mother-of-two would be walking in slippers.
"I'm walking because I want to support the education of underprivileged children in Singapore and Cambodia," says Yang Lay. "I hope many others join me too!"
Project Happy Feet would like to thank Yang Lay for supporting Project Happy Feet Slipper Race and bringing a touch of glamour to the event!


Beauty with a heart: Yang Lay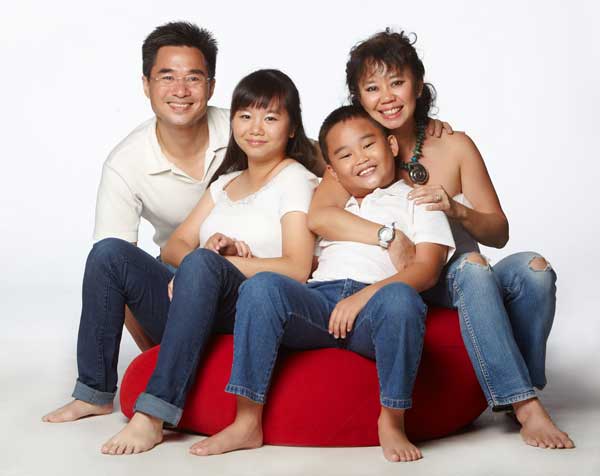 Yang Lay and her husband Thomas and their two kids Han Xi and Fang Xi