As part of the inaugural Project Happy Feet Volunteer Leadership Experience, participants pooled together a sum of money, and whilst site-visiting in Siem Reap, elected to make a contribution of USD1,022 to Trailblazer Foundation to purchase one bio-sand water filter, 300 pairs of slippers for children and youths, and to fund an agricultural training programme.
On 12 April 2012, Mr Ung Chanrattana, the Field Director of Trailblazer Foundation wrote to Project Happy Feet to inform that they had completed the conduct of a agricultural training session for farmers to grow the Edamame beans (which bring more revenue to their families). The organisation had also purchased the slippers and would be distributing to students after the vacation at the end of the month.
Trailblazer had also delivered one bio-sand water filter to Svay Chek village in Svay Chek commune (Mango Banana commune), Angkor Thom district, Siem Reap province.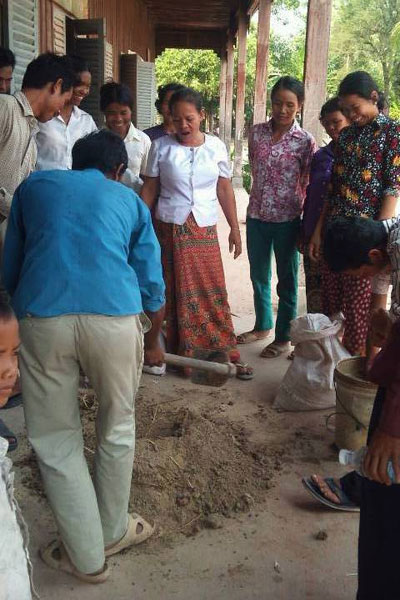 To learn more about Trailblazer's bio-sand water filter, click here.
To learn more about how you can support Project Happy Feet's efforts in empowering lives through education and training, email terence@projecthappyfeet.org.