Project Happy Feet organised an 'Open House' on 4 July 2015 to share more about the organisation and its work with volunteers who had previously been involved with some of PHF's events, such as the Slipper Race or Chefs for a Cause.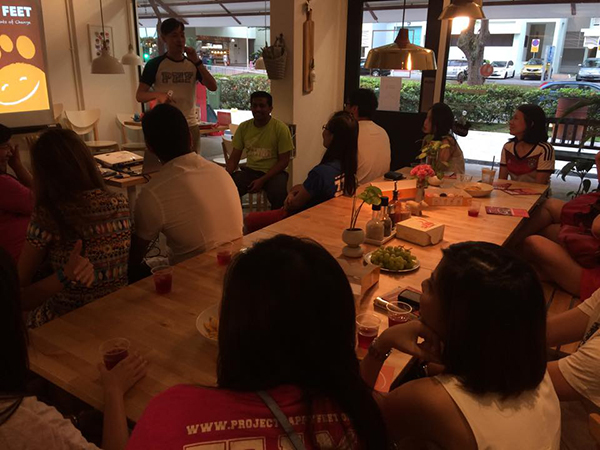 Hosted by The Tastemaker Store, the Open House saw Core Team members of PHF take turns to share about their experience as a volunteer of PHF, as well as what their respective department does. They also interacted with other volunteers and answered their queries.
If you would like to be part of Project Happy Feet, please email connect@projecthappyfeet.org with your basic details and we'll email you when an opportunity for you to volunteer arises!