16 December 2012 holds a special meaning for the people of Namkheli village tucked away in the Everest Region of Nepal, especially to the 70 children.
It is the day of the official opening of the Manjushree Singa School.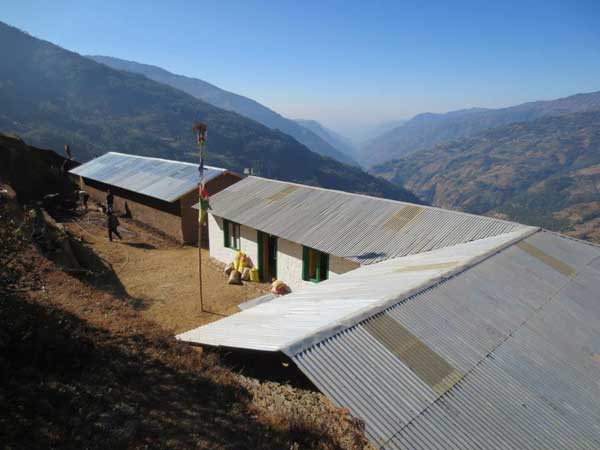 Led by two passionate individuals and educators at heart – Lester and Sox – Make Learning Possible was adopted by Project Happy Feet because of the strong alignment in mission – to support education and training so as to alleviate poverty, and to make learning possible in developing places.
Following a private fund-raising dinner at The American Club and a private fund-raising lunch at Raindrop Cafe, the project team raised in excess of SGD47,000, part of which funded the building of a school which would not only be used for schooling the 70 over children in the village and neighbouring areas, but also function as a community space for the villagers of this commune which takes about two days to get to from Kathmandu.
The school building took more than 6 months to complete and had to battle inclement weather and monsoon. Villagers doubled up as construction workers to help speed up the building so that the school could be opened in time for the new term. The school-building project was managed by Be Human Nepal, a non-profit organisation based in Kathmandu.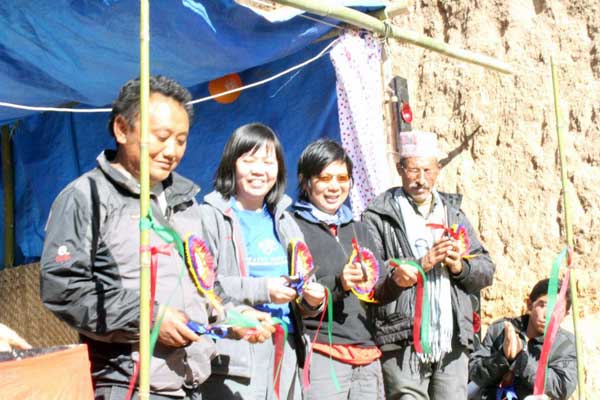 Co-founder of Make Learning Possible and PHF volunteer Sox (third from left) cutting the ribbon to officiate the opening of the school.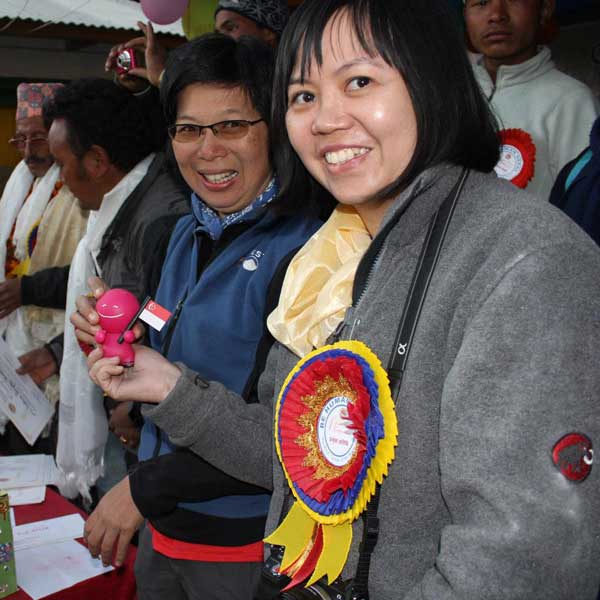 Project Happy Feet's mascot "HAPPY" makes its appearance at the Manjushree Singa School opening and Inter-school Dance Competition.

A hand-painted sign for the opening ceremony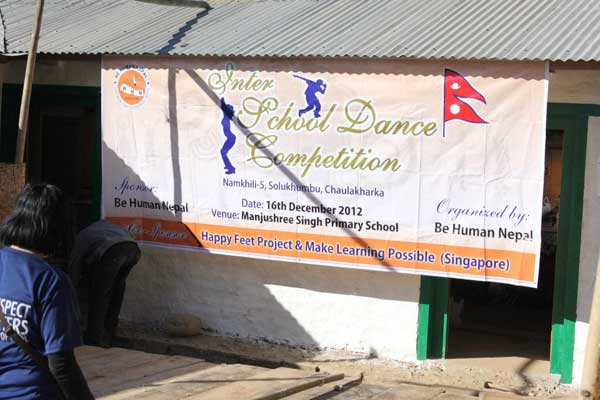 A banner for the Inter-school Dance Competition hanging outside the new school building

Group photo of Class 2 decked in their brand new uniforms and standing in front of their brand new school, with Sox (Far left), fellow volunteers Alison (Third from right) and Agnes (Second from right)