All thanks to sponsor Streetnoise Productions, some 60 volunteers of Project Happy Feet were given a treat to enjoy "An Exclusive Acoustic Evening with Rick Price" on 7 December 2012, held at the Yong Siew Toh Conservatory.
Street Noise Productions, a big supporter of local music and organiser of concerts featuring International artists, was inspired by the work of Project Happy Feet and wanted to encourage its volunteers to continue giving to its cause.
Project Happy Feet is run entirely by volunteers with no full-time staff so that every cent it raises can go directly towards education and training causes it supports.
The concert featuring the international pop musician Rick Price was a musical treat as Rick Price not only belted out his new hits but also the best-selling tunes from the 90's including "Heaven Knows" – all accompanied only by his guitar, occasionally by his harmonica and a grand piano.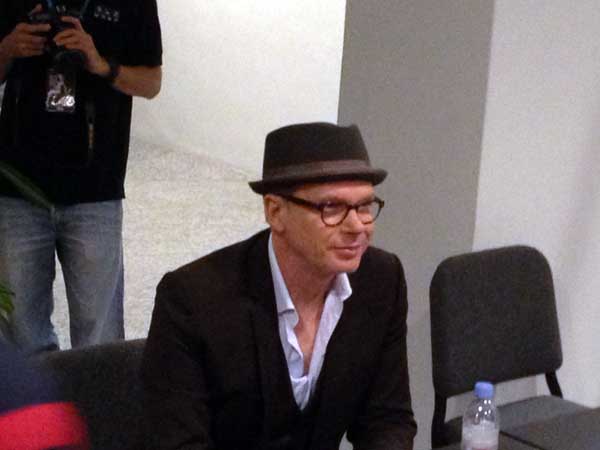 Rick Price meeting fans after his concert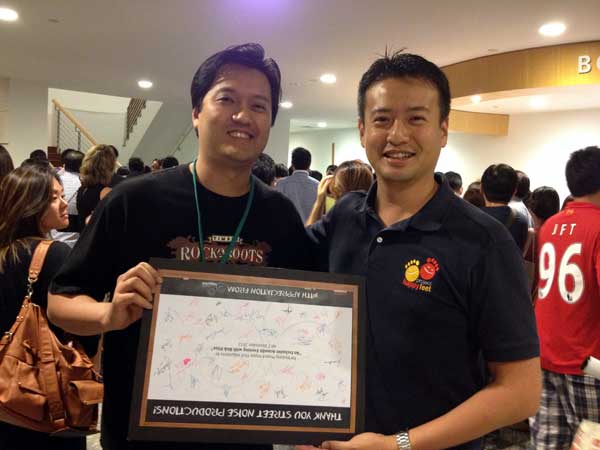 PHF Director of communications and outreach Terence Quek presenting a token of appreciation to Eric of Street Noise Productions

A chalkboard-inspired poster with signatures of PHF volunteers who attended the concert.
Project Happy Feet would like to thank Street Noise Productions for giving its volunteers such a wonderful treat!